TOP
>
ブログ
> "Decorating Silicone Products" (We will participate in the "83rd Tokyo International Gift Show Spring 2017")
2017/01/31
"Decorating Silicone Products" (We will participate in the "83rd Tokyo International Gift Show Spring 2017")
karino

We will be participating in the"83rd Tokyo International Gift Show Spring 2017" scheduled to take place from February 8th to 10th at the Tokyo International Exhibition Center (Tokyo Big Sight). We will be exhibiting our special printing products at the Koto Brand booth during the exhibition.
Among the display, will be products decorated with our own special printing techniques. With our special printing techniques and knowledge developed over the years, we are able to propose the best solution that answers to your various requirements derived from your technical problems.
Also, on this occasion, we have specially focused on decorating Silicone Products.
【Hot Stamping on Silicone Products 】
Using AG pad *-an originally developed technique of our own-we have applied hot stamp to produce fish scale designs to foil on fishing lures. This method is considered to be difficult. Please feel free to visit us to see the details.
※ AG pad is a breakthrough product that uses a special silicone pad. AG pad can decorate foil on 3D curved surfaces. It is a technique of our own, which we developed.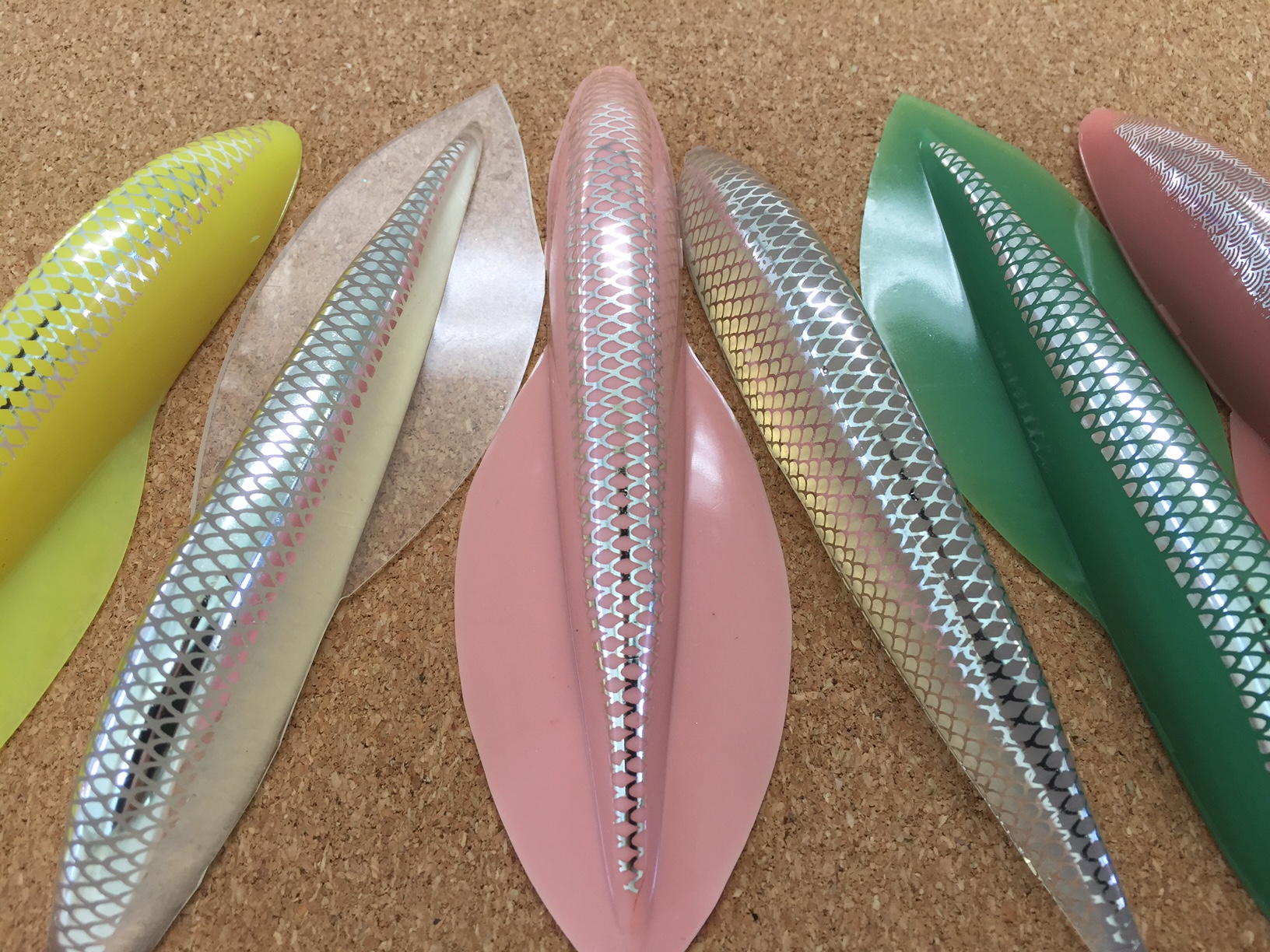 【Pad Printing on Silicone Products】
Also, we have applied pad printing with silicone ink on silicone fishing lures and cups.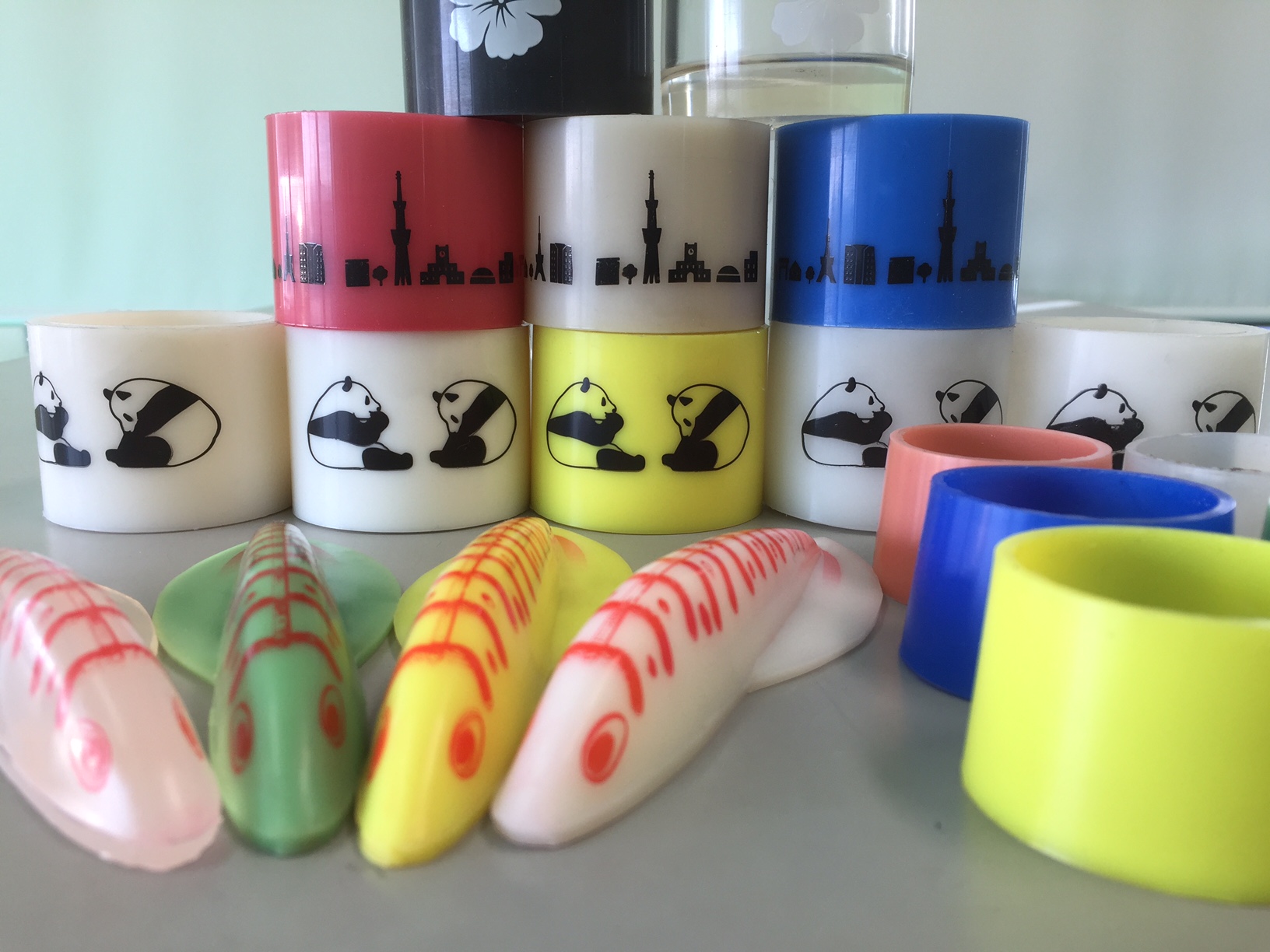 【Silicone Pad】
We will also be exhibiting silicone pads for pad printing with samples demonstrating their hardness.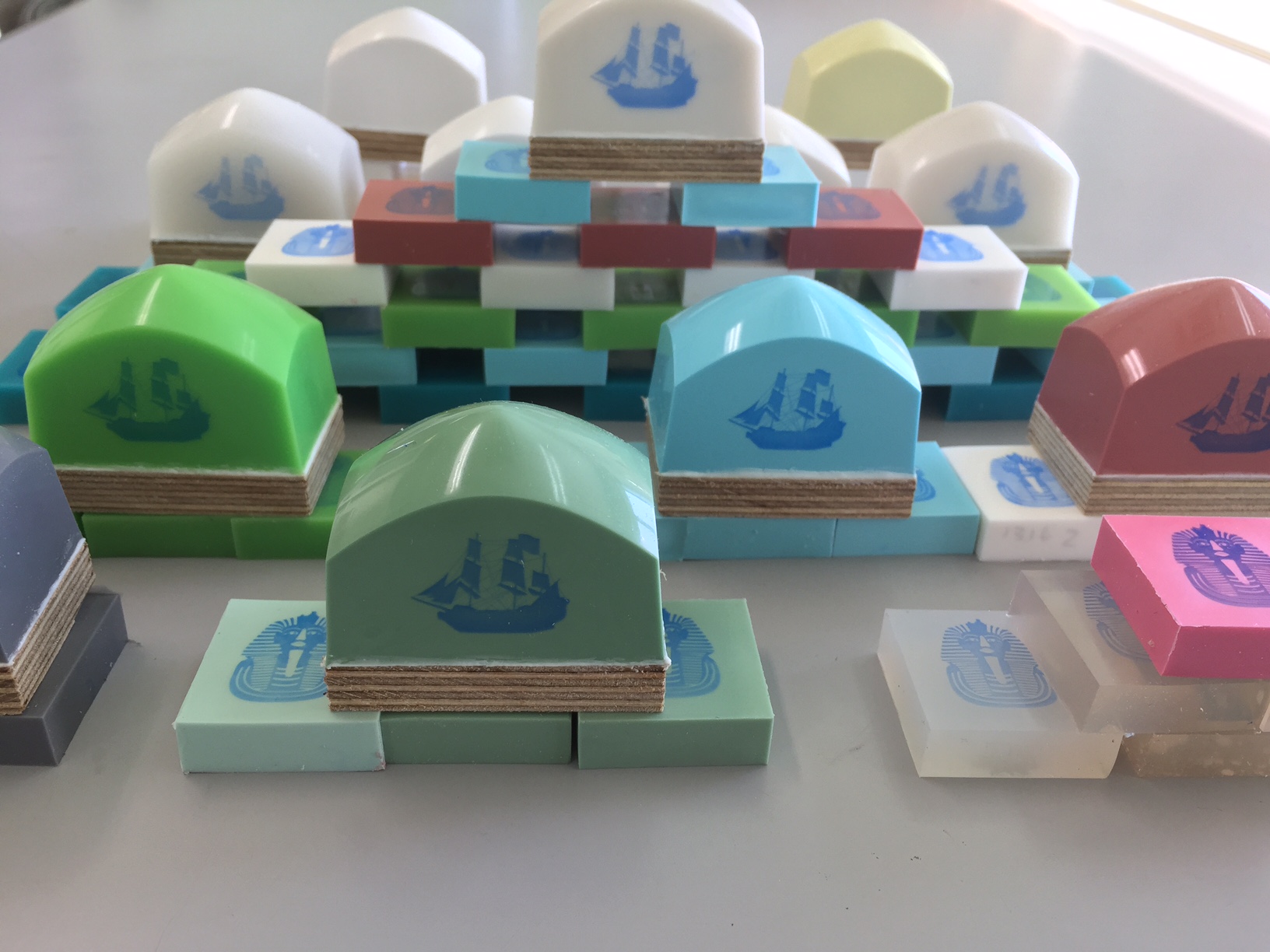 Please feel free to visit our booth and take hold of them to see the details.
Invitations for the exhibition are available. Please contact us if you are interested,
 【Reference】 https://tokuabe-s.cms2.jp/contact_en.html

We welcome you at our booth. We hope we can introduce you to our various techniques of printing methods and propose printing solutions for your technical problems.
VENUE: TOKYO BIG SIGHT (Tokyo International Exhibition Center) East Halls (1-8 Halls), West Halls (1-4 Halls) and West Atrium
DATE & TIME: February 8-10 (3 days), 2017 Feb. 8 (Wed), 9(Thu)…10am to 6pm Feb. 10 (Fri)…10am to 5pm Out
booth: WEST 2-T22-17