Pad Printing Accessories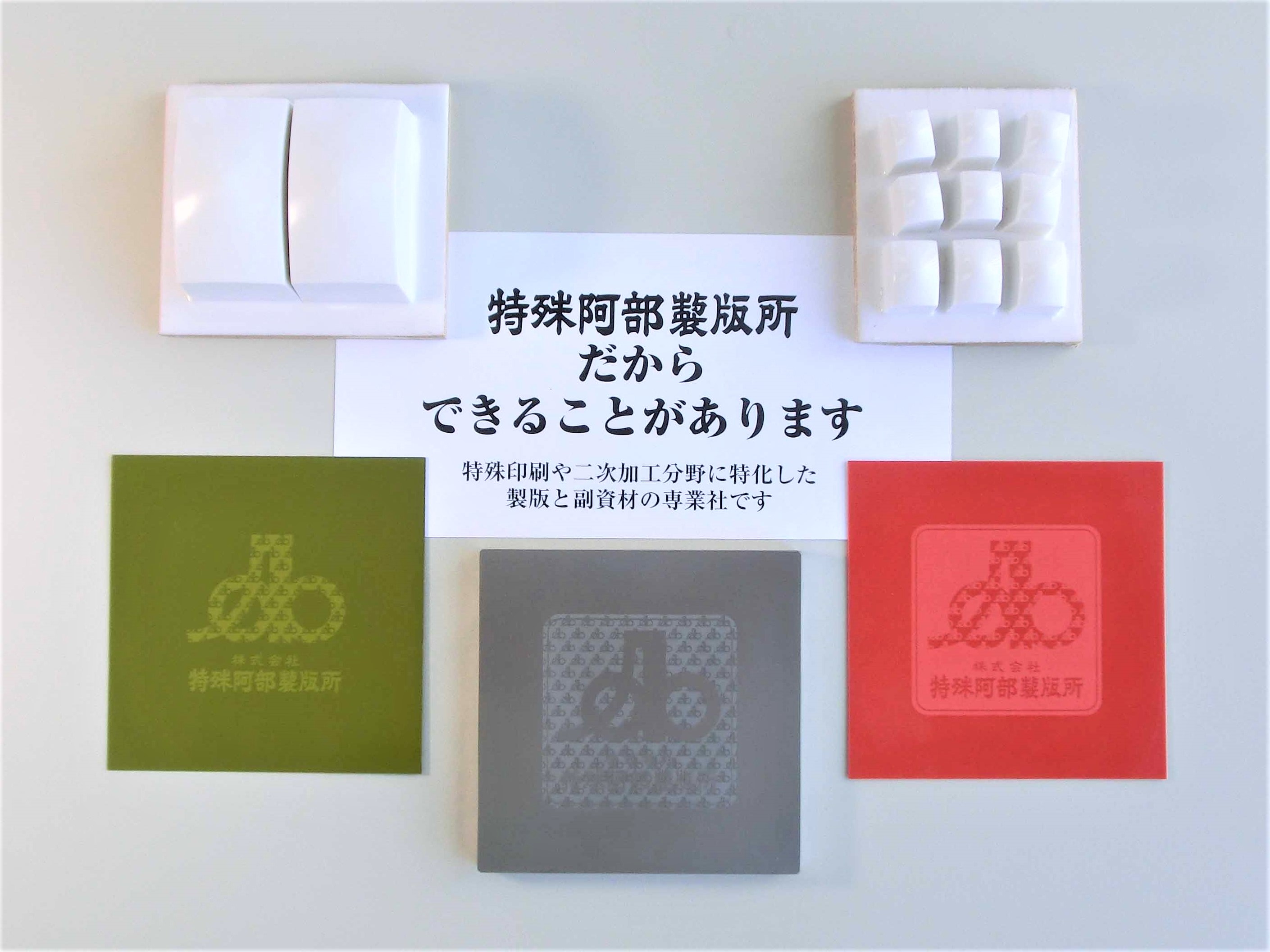 Tokushu Abe Seihanjo provides all accessories required for your pad printing.
Pad printing plates (clichés)
We are very experienced in manufacturing high-precision plate for high printing quality.
Digital data submission such as AI, EPS, and DXF is available.
Steel plate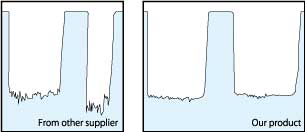 (Roughness data measured in our factory.)
- Etching depth: ±2μm
Printing quality depends greatly on the etching depth and smoothness of the bottom surface.Tokushu Abe Seihanjo has paid attention to these points from early days and sets our quality standard within ±2μm.We assure consistent printing quality.
- High hardness and durability
Hardness of our plate is between HRC 61 to HRC 64. We conduct a hardness check on all our products. Our plates are scratch resistant and highly durable.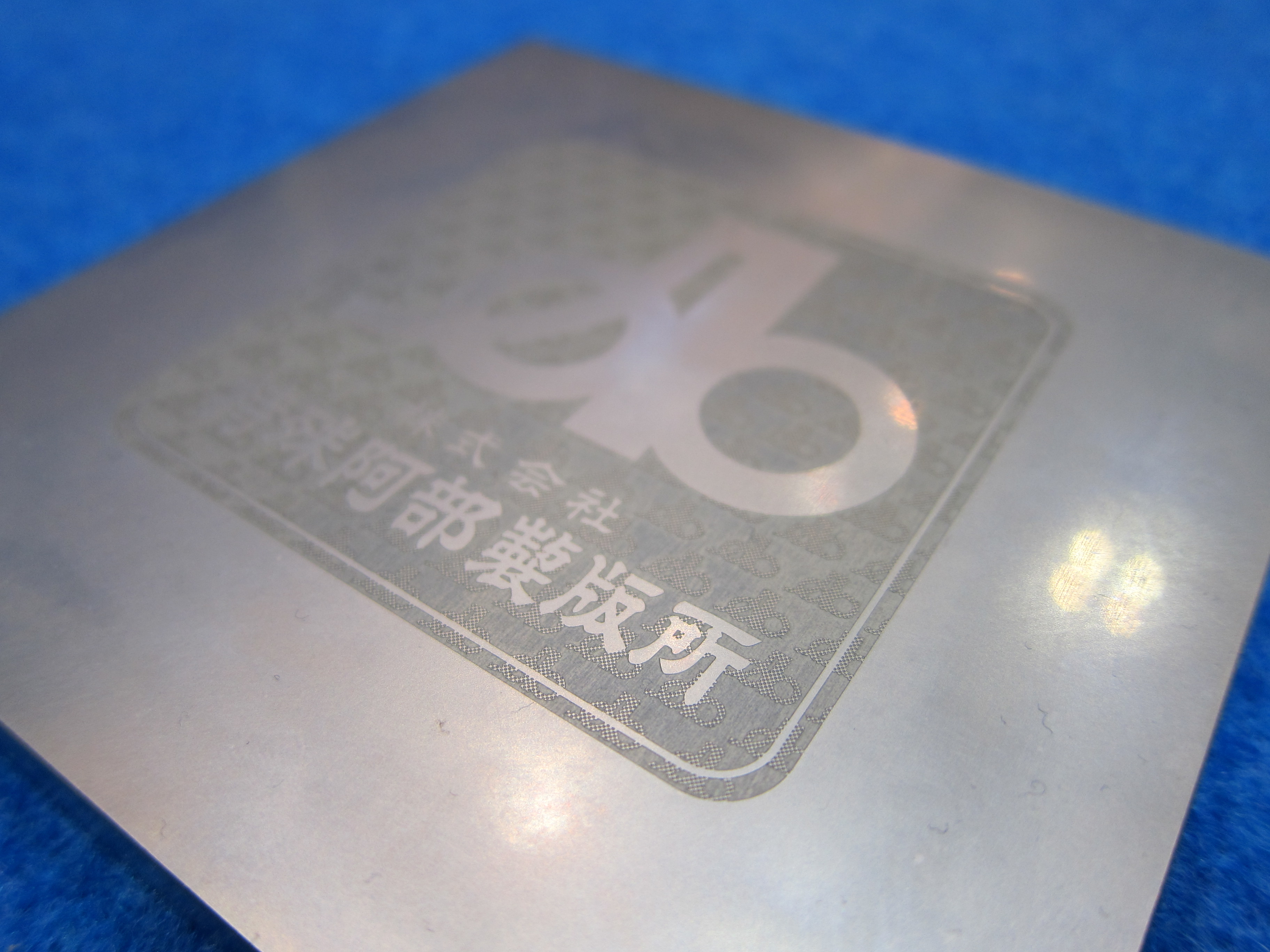 - Wide range of plates in stock
We have various plate sizes compatible with different types of printing machines. We can process plates to any specific size. We also provide plates for water based ink and other special inks.
- Recyclable
Used plates can be recycled by grinding and wrapping treatment.
It responds to demand for resource-saving and cost-cutting.
Photopolymer plate (Resin plate)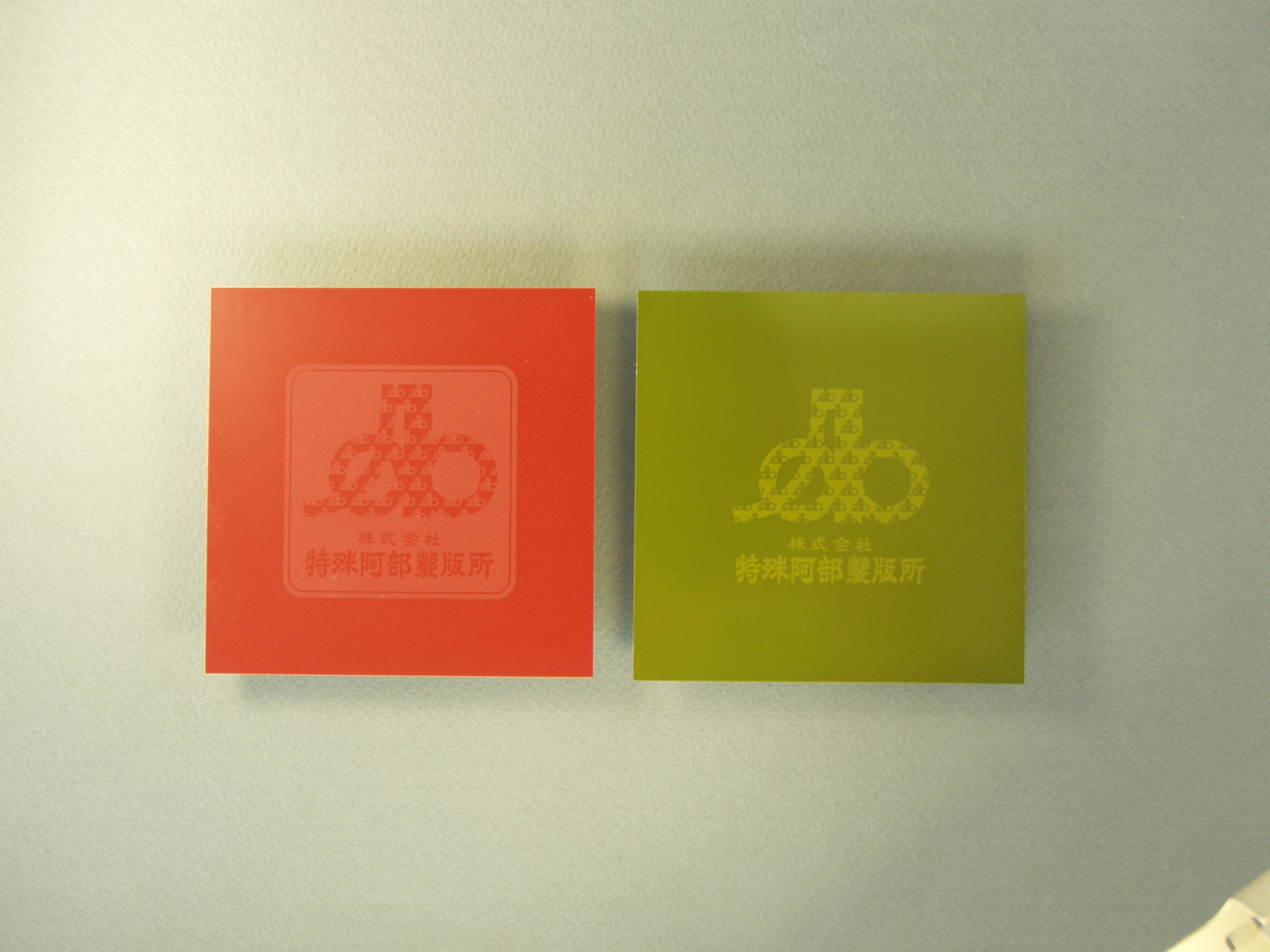 For small lot printing jobs such as trial production, a photopolymer plate is recommended because of its cost efficiency. Please inform us of the required size.
Maker
BASF
Product name
ST-52
T-30
Resin thickness
More than 300μm
30μm
Feature
Good for solid printing.Highly durable type
Good for fine line printing
Size
Please give us your request size.
Silicone pad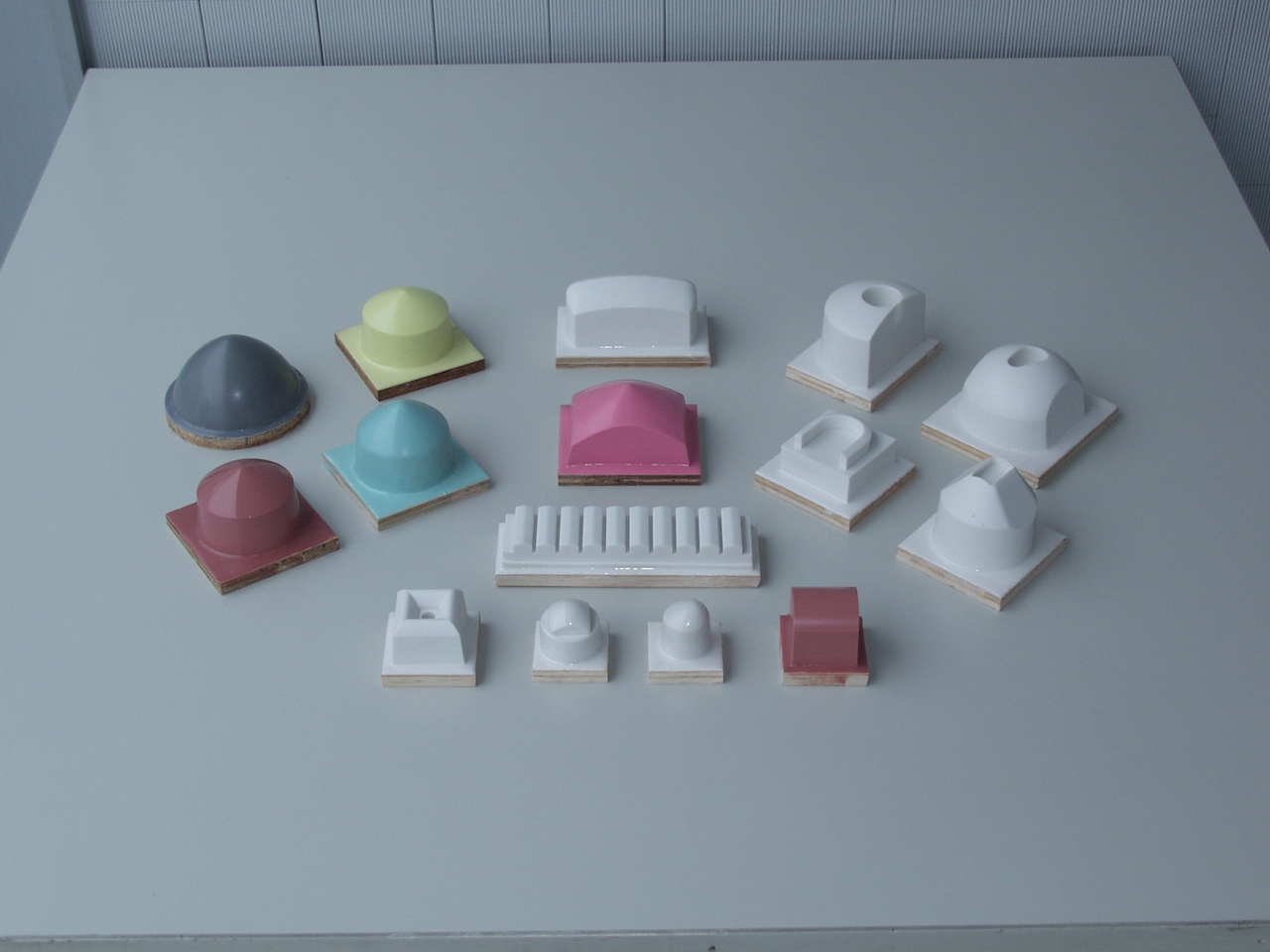 - Approximately 400 shapes and also provides Made-to-order shaped pad and Combination pad.
- 12 materials and 4 different levels of hardness in each.
- Our technical staff can recommend the best silicone pad shape and types for your printing condition of inks, substrate shapes, and so on.
Doctor blade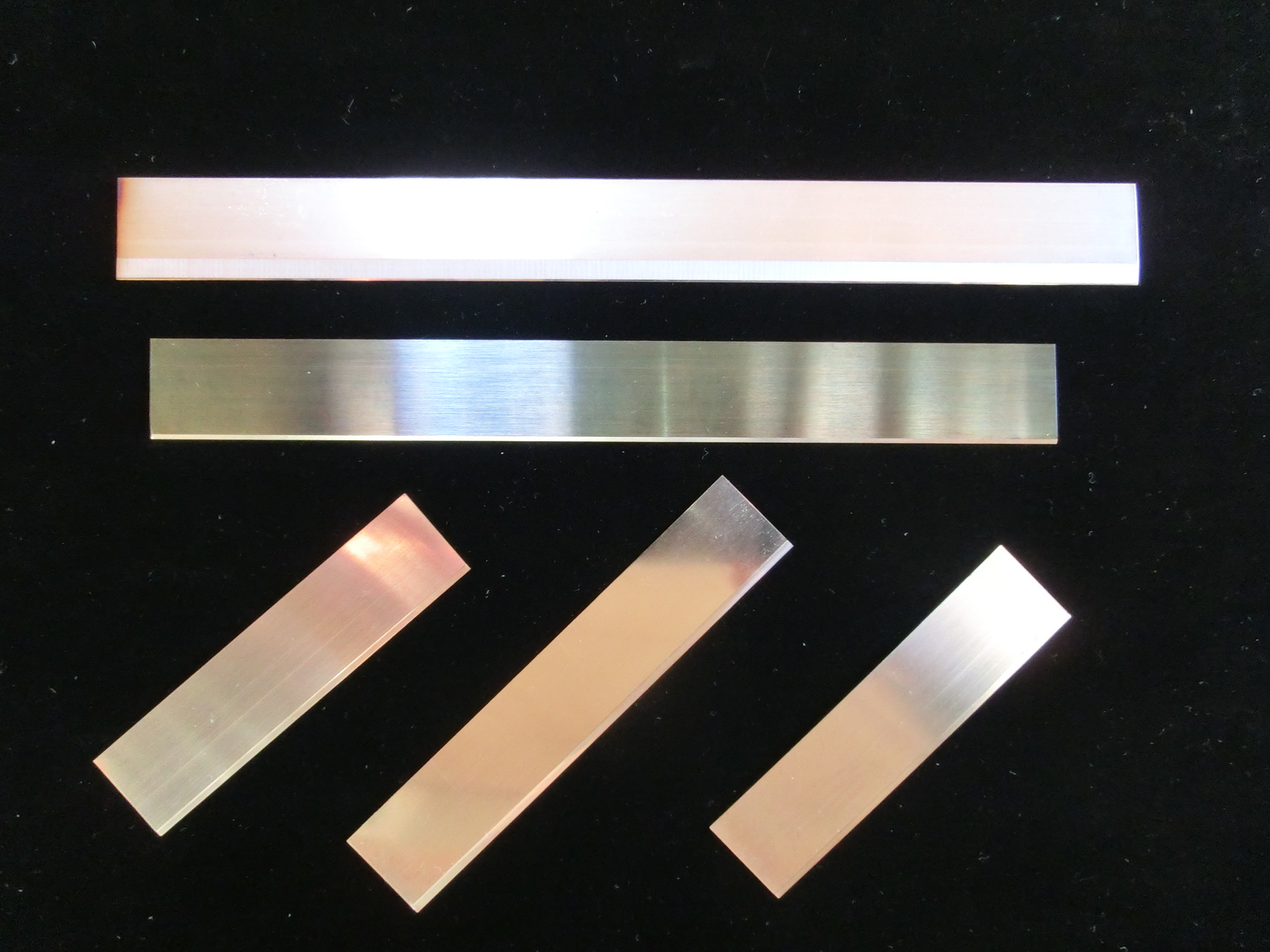 We provide 4 types of doctor blades. According to your printing specifications, you can select the most appropriate doctor blades.
For more information, please see "Doctor Blade".
Jig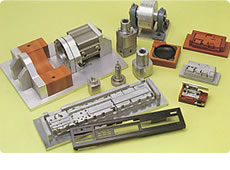 Tokushu Abe Seihanjo, the expert in pad printing, manufactures high-precision and high-productivity jigs.