Wide lineup of silicone pads in approximately 400 shapes and 12 materials
We have a wide lineup of silicone pads in approximately 400 shapes, 12 materials, and 4 different levels of hardness for each material.
Our technical staff can recommend the best silicone pad for your printing condition of inks, substrate materials, substrate shapes, and printing designs. Please ask it for us.Moreover, we manufacture custom ordered pads and combination pads.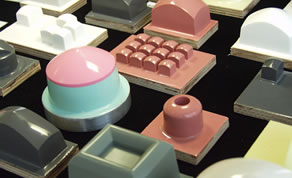 How to order
- Select the shape from Silicone Pad Shape Catalogue.
- Select the type and hardness from below list.
Our pad has 4 levels of harnesses, which are 1 (hard) to 4 (soft).
The numbers provided below the color is hardness of each type.
- Specify the base material (ex. Aluminum).
Without any specification of base materials, we supply No 1 to 6, 9, and 10 with aluminum base, and others with plywood.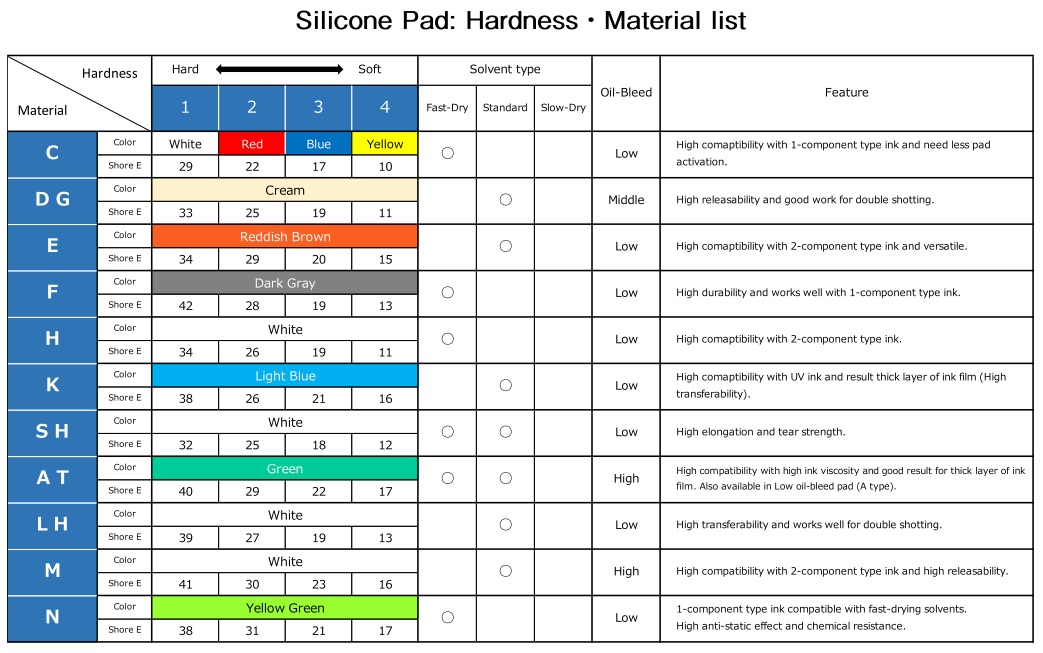 Special material pad
We manufacture custom pads with special materials.We have accumulated experience with more than just general printing inks, with a specific focus on transfer printing using special inks, pastes and adhesives.By reselect of your silicone materials will expand your possibilities even you have difficulties with standard silicone pads. It is also possible to mold oil less silicone or using materials without silicones. Please ask us for details.
Special hardness pad
In case in which added extra pressure on the substrate is undesirable, changing the hardness of silicone can help your printing. Please ask us for details.
Combination pad
In order to cut printing costs, printing with few steps is desirable. However, cutting the number of steps without careful consideration may lead to a reduction in printing quality. To solve this contradiction, Tokushu Abe Seihanjo manufactures combination pads that enable us to combine multiple steps into one step with its quality maintained. We can design and manufacture pads from substrate, artwork, or drawing. Please ask us for details.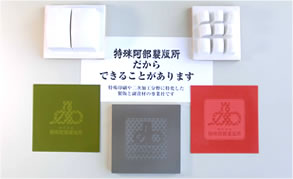 Made-to-order shaped pad
Designs are becoming more complicated, high developed, and smaller, and this can cause various restrictions in substrate shapes. A simple application of a process such as cutting the pad may cause difficulty in maintaining a constant quality. Tokushu Abe Seihanjo will design and manufacture the made-to-order shaped pad if you cannot find your desired pad shape. It is possible by your artwork and also substrates.